Entry Level to Entrepreneurship Training
$

49.99 On Sale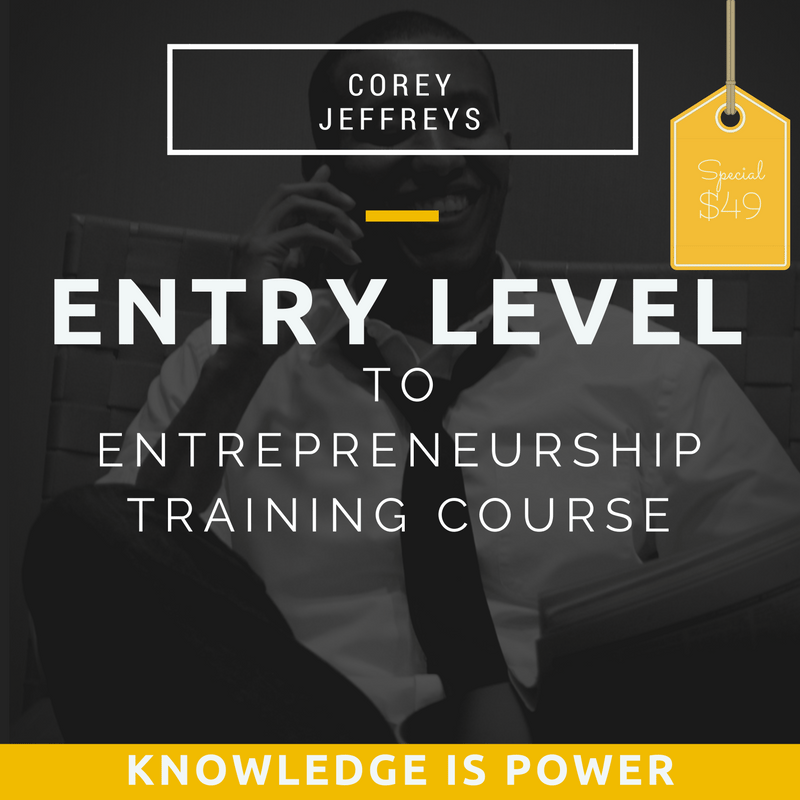 Most people think it's enough to just start a business. Little do you know that there are so many things behind the scenes that you don't see. Things that need to be addressed before you even begin to start a business. Your life, whether you know it or not, is a business of its own. If you can't control that, then we have a little work to do.
This course discusses three things.
1. YOUR SCHEDULE
- By far, the most essential part of your success. Not even just in business but for life. Balancing family and business can be done.
2. YOUR PERSONAL FINANCES
- Most people want to achieve financial success by opening a business but can't control their own personal finances. Business finances are a different animal and must be treated as such.
3. GENERATING CASH FLOW
- When you think there is no way to make money think again. Every morning you go out into the world (the marketplace) you're selling. Wheather it's yourself or a product.
This program is for the person that lives paycheck to paycheck or the person who is making minimum wage. We dig deep to get you out of the hole. We help you become conscious of your financial decisions. You'll learn the principals I used to turn $800 into $3,000 over the course of six months.
Share